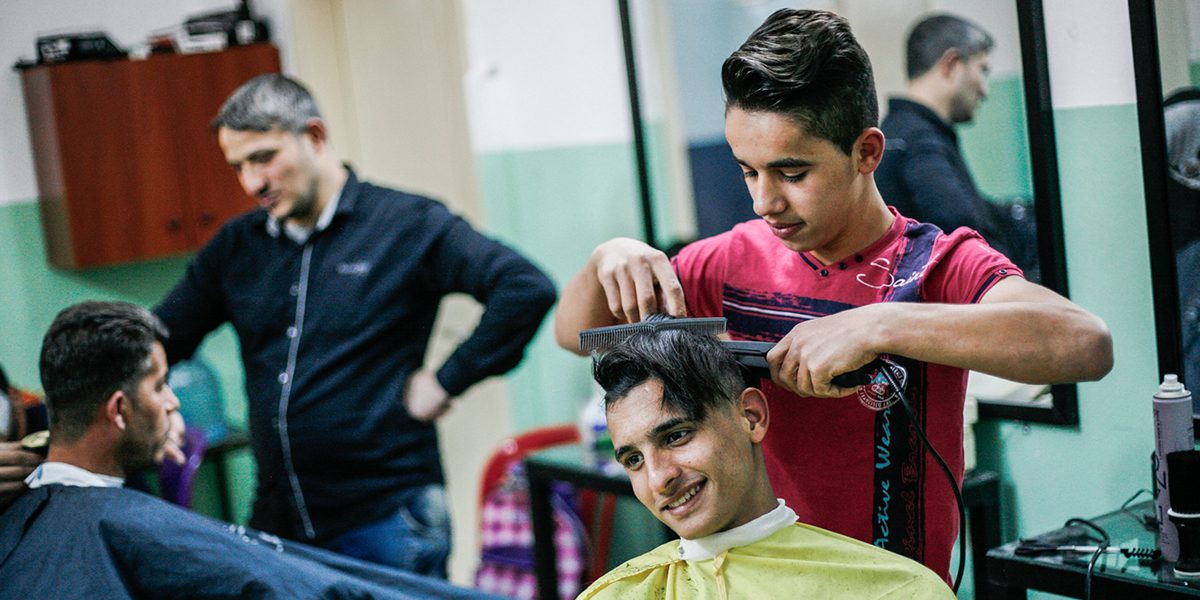 Improving livelihoods opportunities is not just about economic self-sufficiency; it is also about restoring dignity, confidence, and hope, all the while promoting integration into the local community and strengthening social cohesion.
JRS recognises the resilience and resourcefulness of refugees, who want nothing more than to be independent and self-reliant. We advocate for refugees' right to work, facilitate access to employment markets and informal market economies, and assist in establishing agricultural projects.
JRS works in three main areas when supporting livelihoods. To support the skills required to maintain one's livelihood, JRS provides language courses, CV development, and vocational training in various fields. JRS also helps refugees develop assets by distributing seeds and tools for agriculture, and helping them to get grants, loans, and other resources. Probably the most essential service that JRS provides, however, is helping refugees rebuild networks, thereby facilitating their access to markets, and to economic and social capital. JRS does this through varied strategies: supporting social centres such as orphanages and schools, providing access to land, and facilitating connections to private companies.