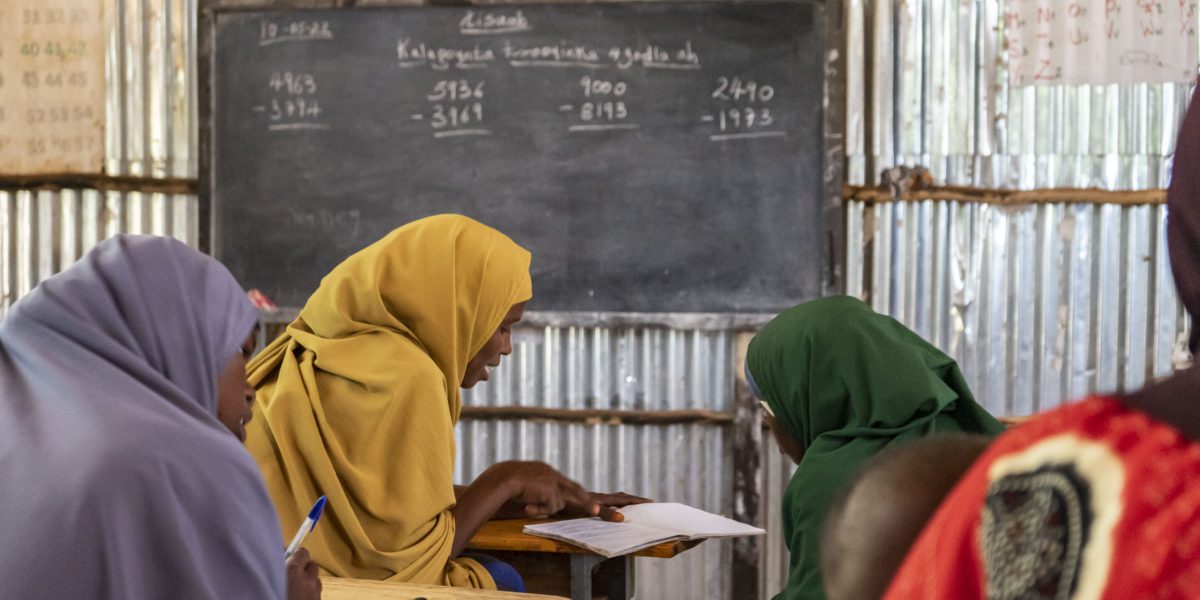 Did you know that, according to some locals, 80% of somalis are considered to be illiterate?
Despite no oficial data is available, talking to some Somali refugees and clan leaders, they estimate that about 80% of Somali people is not able to read nor write.
Somalia being a failed state, in which Al-Shabab terrorist group controls most part of the country, has impede most Somalis to have access to education.
But JRS Ethiopia in Dollo Ado and Malkadida Refugee Camps (at the frontier with Somalia) is working to put an end to that reality!
For the past years, JRS has been offering adult literacy and numeracy classes to the Somali refugee population in the camps. By teaching them how to read, write and count we are offering them the key to emancipation and resilience: education.
However, the biggest majority of attendees are women! Do you want to know why?
Meet Abdi, former student of our Literacy and Numeracy classes, who will explain you a bit more about it: