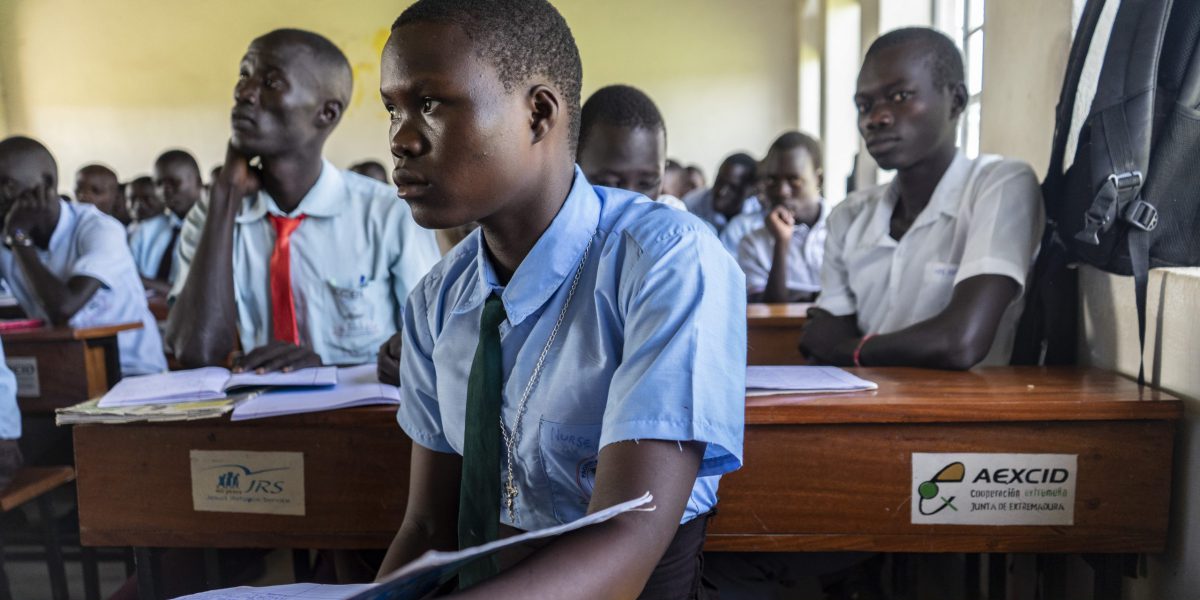 Promoting girls' education is one of the pillars at JRS Uganda. Thanks to the support of donors like Entreculturas and AEXCID we can make this possible in Adjumani, northern Uganda (one of the biggest refugee settlements in the country).
But, how can we do that?
We not only support girls with scholarships, but we do WAY more!
We have supported the construction of more classrooms to improve the quality of education;

We have built dormitories for girls to ensure the retention of female students and reduce the dropouts;

Since COVID time, with the support of the Education department, we have been supporting teacher to offer lessons using Radio stations, to reach those students at home;

We are offering "Dignity Kits" (sanitary pads, soap, underwear…) to young girls. This is to avoid them missing classes because of their period, a very common reality, and to reduce child pregnancy (some girls whose families cannot afford pads or tampons resource to boys or men to get them. But in this world, nothing is given for free…)

We have a Mothers Support Group, to accompany those young girls who got pregnant during COVID and avoid them dropping out of school;

We support Peace Clubs lead by young students to raise awareness about the importance of Peace and to bring peaceful conflict resolution the schools.
These are some of the main activities we do in Adjumani to support girls' education.
But instead of us explaining it to you, we will let the main characters of the programme explain it to you.
Meet Charity, for example. A young South Sudanese who's dad thinks girls do not belong to school.
But you, what do you think?