Ethiopia: responding in times of crisis
03 June 2023
|

Text: JRS Ethiopia team, Canadian Jesuits (CJI). Photos: Paula C Aguirregabiria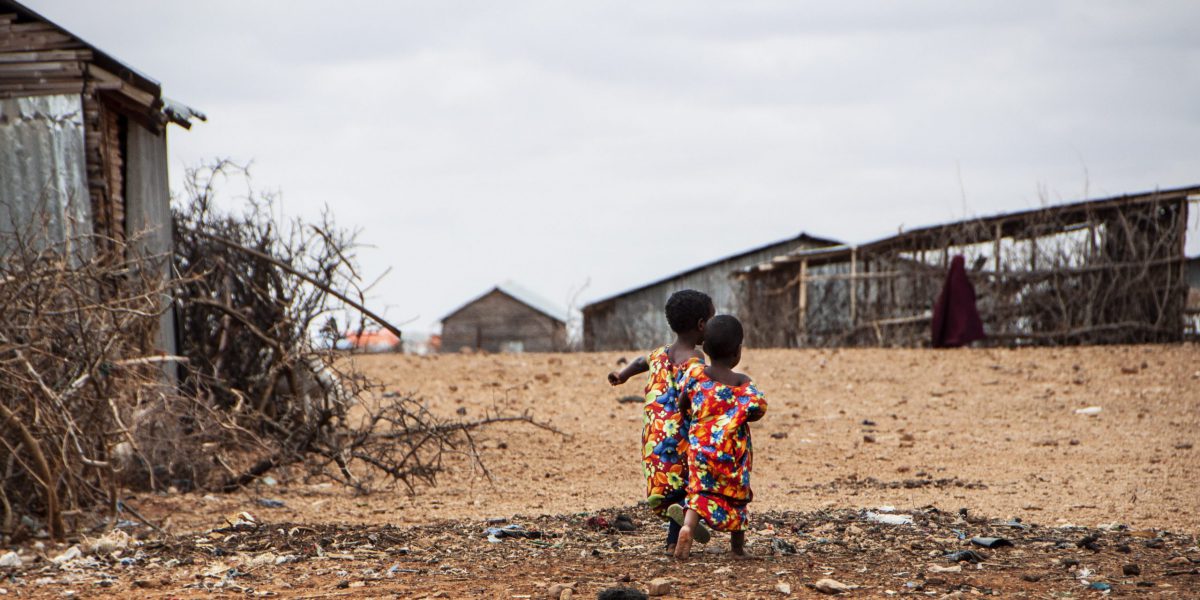 Dear readers, colleagues, partners and donors,
In face of the scalation of tension in Ethiopia, we would like to share with you the following:
JRS operation in Mai-Aini and Adi-Harush refugee camps (Tigray region) has been severely affected by the protracted Tigray conflict. JRS Mai-Aini project office's operation was suspended at the outset of the conflict in October 2020. Following the relative stability of the situation in JRS's operation area, JRS Ethiopia had resumed its operation and delivering its services for refugees and host community members in Mai-Aini and Adi-Harush in March 2021.
JRS has been providing support for Internally Displaced Persons (IDPs), the most vulnerable host community members and Eritrean refugees in Tselemti district of Tigray.
When the TPLF regain control of the Tigray Region and for weeks Mai-Tsebri and surrounding areas were battle fields between TPLF and Federal government forces. The TPLF forces have occupied the refugee camps and surrounding areas. This has increased the risk of looting, robbery and damage in the facilities of humanitarian agencies. This nature of looting, property damage and robbery are also happening in TPLF controlled areas in different parts of Amhara and Afar.
All major projects in Mai-Aini and Adi-Harush camps are currently suspended.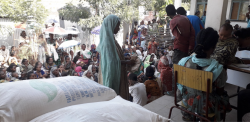 The conflict has created new waves of displacement in Amhara and Afar region. An estimated 2.1 million people have been displaced in Tigray, over 60,000 people have fled to Sudan and around 5.2 million people of the region are in need of emergency food aid. In Afar, there are over 229,000 IDPs, with 48 percent of them displaced by the ongoing conflict (source: OCHA).  Over 500,000 people have been displaced in Amhara region.
The conflict has severely affected the economy of the country in general and three regions directly being affected by the conflict namely Tigray, Amhara and Afar regions.
Inflation of food items has exceeded 30% in the country. This has worsened the situation of people in regions directly affected by the conflict and in urban areas including Addis Ababa.
Following the conflict, large numbers of refugees have moved to Addis Ababa in search of a safe place. Registration of these refugees have been carried out by UNHCR and ARRA at the JRS Urban Refugee Center (RCC). JRS has been collaborating with UNHCR and ARRA in Addis Ababa. This has increased the total registered refugees in Addis Ababa and now exceeds over 50,000 people. The registration is ongoing and it is estimated that there are over 8,000 unregistered refugees in the city.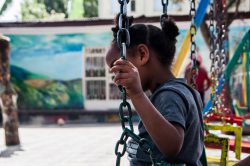 The high influx of Eritrean refugees has also posed pressure in interventions of JRS urban programs – RCC and Child protection. More specifically the number of refugees in need of emergency assistance coupled with high cost of living and inflation of food items has increased alarmingly.
Though it is difficult to talk of hope in and region ravaged by violence, conflict and war, we see hope in the solidarity shown both by people in Ethiopia who support IDP's and refugees and welcome them into their own communities in spite of the difficulties these host communities are encountering themselves. The solidarity and support of the international community is also vital in keeping hope alive amidst the turmoil happening in the country.
It is important for the rest of the world, the Global North specifically, not to turn a blind eye on what is happening in Ethiopia. In any conflict, the people who lose the most are the ones who are poor and marginalized. Let us show our support and solidarity for people and the margins and the organizations that accompany them.
Thanks to all our staff, our partners and our donors, for staying next to us and the forcibly displaced even when the times are so uncertain.
If we are able to walk with all these people, is thanks to you.