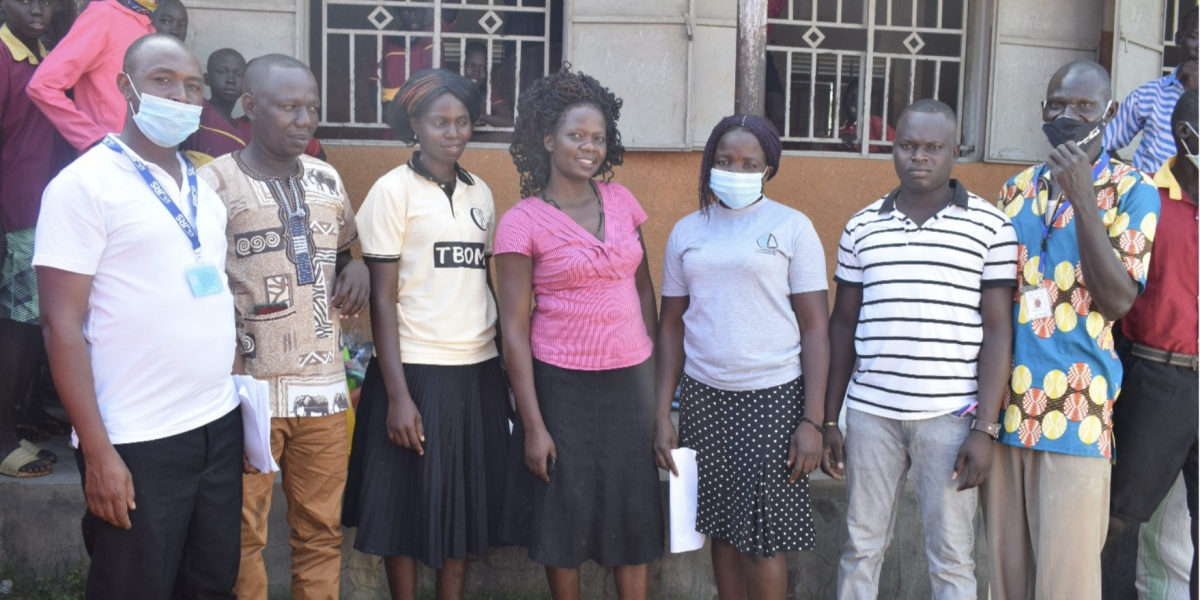 Rosemary Chandia, 30, is the deputy head teacher at Alere 2 Primary School, Alere Refugee Settlement, Adjumani District. She is one of the 89 students undertaking the Youth Sports Facilitator (YSF) Course under Jesuit Worldwide Learning (JWL) with funding from UHNCR. 
Rosemary says the course has helped her to identify the issues that the youth face and how to resolve them. She says the greatest challenges the children face include early marriages of girls especially among the Dinka and Nuer tribes, and school drop-out due to failure to pay school fees.  
"I have learnt that the learners need a lot of the sports activities to help them in their growth and development. The number of children interested in sports has now increased."
Rosemary says more children want to play now, and they use the Alere Secondary school grounds once a week and the community grounds three times a week. The school has 3 football teams and one volleyball team.  
Rosemary appreciates the course because it has helped them with conflict management within the school and engagement with the community members. As a school administrator, she has noticed the number of conflicts between pupils has dropped in the last months.  
"In the community, there are a lot of tribal conflicts especially among the Dinka and Nuer tribes. Problem is the conflict spills over to the children in school."
– Rosemary says at times the pupils clash during games and it is hard to maneuver around the tribal issues since they see a lot of it in the community. 
"The training has also boosted the capacity of the involved teachers and improved their quality of teaching, by applying the knowledge got from the course. Many of the children that had dropped out of school have returned."
– She says the sports activities have absolved the absenteeism and improved the daily class attendance. 
Her plan is to upgrade in a sports science course. She attained a Grade III teaching certificate from Christ the King Primary Teachers College, Gulu. She recommends a similar training for her fellow colleagues, and says she will also engage with the teachers and share the knowledge attained.  
Rosemary says that 
one of the biggest challenges she encountered was some parents not allowing their daughters to play football and after some engagements, some parents now gradually changing and allow girls to play.
During the course of study, Rosemary says sports materials were a challenge, however, they improvised, borrowed some balls from the community and collectively bought a volleyball for the children to practice.  
The Youth Sports Facilitator (YSF), is a professional certificate course under Jesuit Worldwide Learning, certified by Metropolitan State University of Denver (USA), trains refugee and host community facilitators to create, manage and sustain a youth sports program in marginalized communities with an emphasis on forcibly displaced populations. Jesuit Refugee Service facilitates the program with funding from UNHCR.