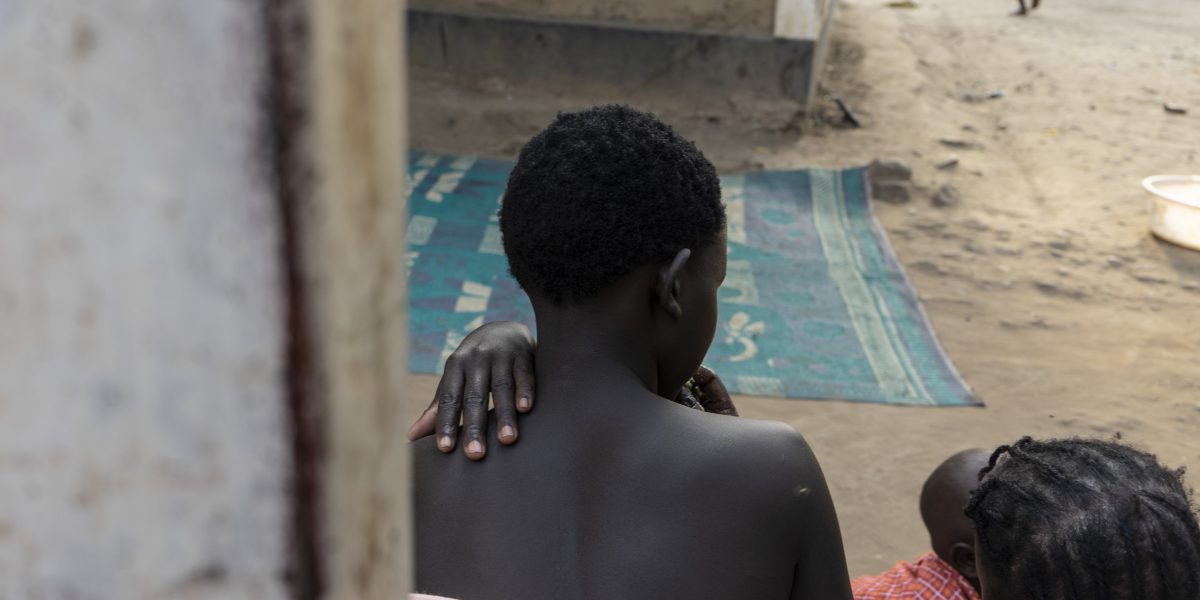 Arusha* is a twenty-year-old South Sudanese woman. She left South Sudan in 2013 as a result of war and stayed in Uganda with her family until 2021. Her parents, as part of cultural tradition, wanted her to get married at a young age while she was still in school in Uganda.
Her dad passed away in the war, so now it was the uncle to lead the family, following the South Sudanese tradition.
She was only 17 years old at the time, and the family wanted her to marry a fifty-year-old man with already two wives, friend to her uncle. Arusha refused, several times. Resisted with all her strength and perseverance. Result of that, she was beaten several times by the family. "It is a shame!" they told her. But still, she refused.
When I get married, I want it to be because of love. I don't want to marry a man 30 years older than me… I want to marry the man I love."
Arusha
Arusha was in love at that time, with a boy of her age. They had been dating for a while. But since that wealthy man friend of her uncle wanted her to be his wife, the family did not recognize Arusha's real partner.
Arusha's family used their contacts to get her boyfriend detained, in an attempt of braking any hopes for their relationship. In a desperate moment, seeing no hope, Arusha ran away. It was not the first time she did so, but that time, in 2021, she was never caught and could scape from Uganda.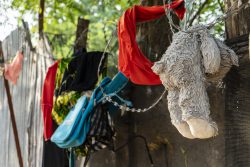 The family, knowing her love for her boyfriend, ended up beating him so badly that he had to be sent to the hospital for many days. Still today, they are looking for him to kill him.
"Resist, I'm okay, don't come back.", he tells her.
The mother, afraid of the consequences it can entail, is not in a position to help her daughter, Arusha, and just prays for her not to be found again.
Arusha's dream is to be able to go back to school where she left it in Uganda. As for now, she only has primary education level, but her dreams are big and wishes to become a doctor one day.
"Forced marriage is not good because it has affected my life, my education… but thanks to JRS they have provided a safe space for me here at the Safe Haven, and I feel safe and protected".
She adds that JRS should continue with the good job they are doing of helping refugees just like her.
Girls belong to school. Girls must have the right to choose. And no one should have to scape her home running away from threat and danger.
At JRS in Kakuma, we are committed with this, and we offer a safe space for women like Arusha, where they can focus on their hopes and dreams and not their fears.
*For protection concerns, the real name and details of the beneficiary have been modified