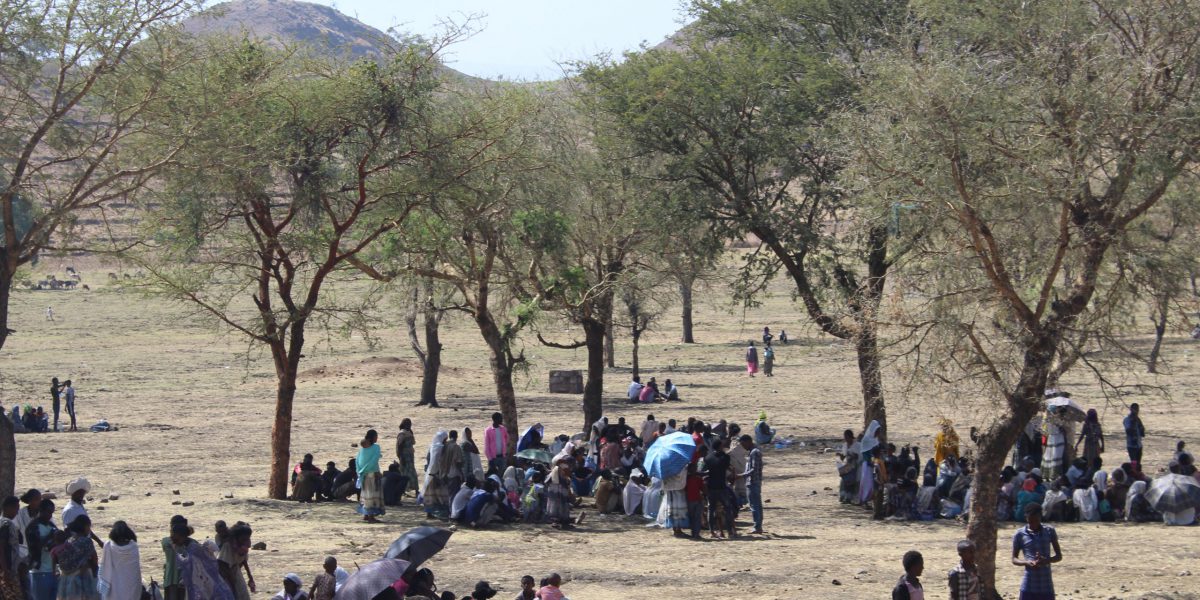 This is the story of Tewolde*, a refugee who lived in a camp in Tigray when the conflict started, and who ran from insecurity and violen ce until he reached Addis Ababa. In Addis he met JRS, he studied and now he has become one of our English teacher at JRS Refugee Community Center (JRS-RCC).
Tewolde is a 44years old male, Eritrean refugee. It has been 3 years since he came to Ethiopia, living in Tigray region at Histat refugee camp for 2 years and moved recently to Addis Ababa following the onset of the conflict in the region.
We panicked; we heard gunshots at unpredictable times, among Tigray militias and Eritrean forces. There was no bank service, no ration distribution and no food.
"There was a priest I knew from the host community, he sheltered and fed me. There was a time I was very sick and weak, however he took care of me. I didn't think I will survive"
"The camp was administered by Tigray militia. We were scared and terrified. Some returned to Shiraro then Eritrea, others left, and others are dead."
Tewolde was imprisoned by Eritrean troops for 6 days and he got his documentation taken. He felt that if the troops found him again, they would kill him. That is when he decided he had to leave Hitsats.
"I packed some food from the priest and 30birr he gave me. Then, I started my journey on foot to Adi-Harush on Friday and reached there on Monday evening." He said it was a very scary journey because he was traveling alone; he has faced crocodiles and even armed people who interrogated him for hours and let him go.
After Adi-Harush, he continued his journey until Addis Ababa.
In Addis, UNHCR and RRS were registering newcomer refugees, this being conducted in JRS-Refugee Community Center (RCC), where he met other Eritrean refugees who told him about the services JRS-Ethiopia was providing. He then registered and completed the basic computer skills training.
"There was a vacant position at RCC [JRS] for an English language instructor and I am now employed and teaching as English teacher."
In spite of all this, Tewolde says,
I still hear the gunshots and I find it hard to sleep most night.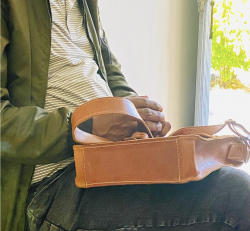 Tewolde mentions that he does not think the conflict will end anytime soon and he plans to move to another country to find better opportunities and live a better life, "however, it is good to always wish the best and I wish if they reconcile and forgive each other and live in peace and harmony. I wish things returned to the way it was before and Ethiopia keeps the virtue it had for other countries and forcibly displaced people."
"My final message to the community is, whether someone is born form us or not we should live in peace, hope, respect, togetherness, patience and try our best to contribute our share."
* For security reasons the real name of the interviewee has been modified and used a fake name.