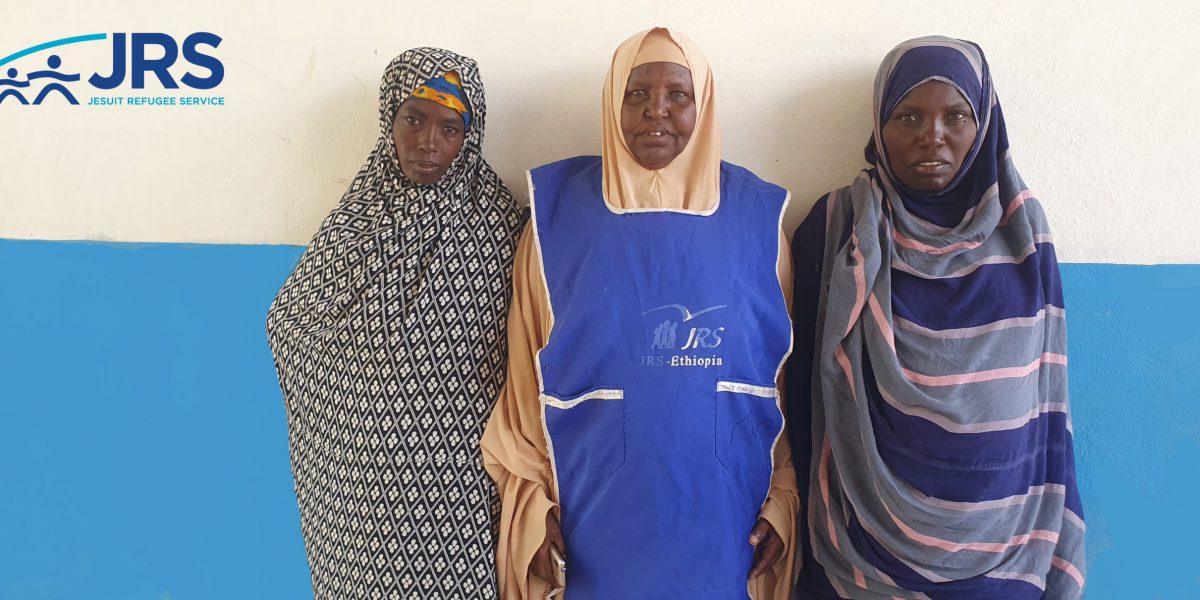 Suben (55), was living a peaceful life with her family at Gedo Region in Somalia working as a private business in Livestock, making a living and supporting her family.
But due to the spreading war between Al-Shabaab and the government of Somalia troops, she couldn't continue her life in her hometown, and she had to flee to Ethiopia to save her and her family's life in 2013.  
Thanks to JRS and UNHCR, she got settled right away at the Melkadida refugee camp. Receiving different supplies like, food, shelter and other household materials, for Suben to start her life in Ethiopia. 
When she arrived in Melkadida, Suben couldn't read, write nor do basic numeric calculations. 
She says that:
the feminine burden of having to take care of relatives and household chores not only limits and drains family income, but it also compels adolescent girls to drop out of school and get married. Lack of segregation of sanitary facilities and distance to schools are the other obstacles that deter parents from enrolling their female children into formal education.
Suben Nur Mohammed
When she learnt about the Adult Literacy and Numeracy courses of JRS, she got herself registered in the basic Adult Education program. It didn't take her long enough to adapt and understand the courses given. 
Before, whenever she went to a market and tried to calculate the price and the change or managing the weekly or monthly expenses of her family, was very challenging.  
Before taking the basic read, write and numeric calculations, I sometimes got tricked by shop keepers on the price of an item.
Suben Nur Mohammed
After she got settled in Melkadida refugee camp with the other refugees and the local communities, in 2016, JRS got her another chance by enrolling her on Psychosocial and Gender Based Violence (GBV) classes.  
Suben says that in her home town in Somalia there are different types of violences to girls and women: Intimate Partner Violence (IPV), Sexual Violence, Sexual Exploitation and Abuse, Emotional and Psychological Violence and Early or Forced marriage are the main challenges that the Somali girls and women are facing, since she has been also facing those challenges when growing up, she says that she was a victim too.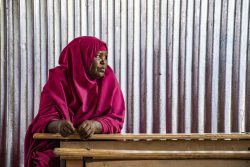 After taking GBV and Psychosocial training from JRS the next step for her was an exciting one! becoming a Psychosocial support worker. She got hired by JRS as an incentive worker, she started her work right away by taking and approaching refugees that had a mental and phycological problem due to war, drought, sexual abuse and other issues. 
Suben covers and supports refugees in more than 20 zones in Boklomayo, Melkadida and Kobe refugee camps. She has helped them by doing a home visit, helps them to have a formal greeting and communication session with the local residents and monitoring their daily life and progress. 
Many women and girl refugees after arriving the refugee camp, because of the horror that they faced through their life and journey, they have a difficulty of communicating with other people and with the local community, so Suben and her team prepare a regular home visit, get them familiarized with the local community traditions and cultures too.  
I'm now a very happy woman thanks to the chance and the opportunity that I got from JRS and the progress that I've seen on the other beneficiaries.
Suben Nur Mohammed
Even though that being a regular incentive worker, the take home pay is not enough to fulfil her monthly expenses, Suben keeps saying that she's a happy woman for being a help to the other women and girl refugees that have been exposed in many troubles and challenges before arriving to Ethiopia. 
Suben has worked with different beneficiaries, some of them have lost their families due to the war, some of them has been sexually abused and got to the early marriage, and others have been in a deep financial problem due to losing their livestock or farm to the frequent draught and many unimaginable natural and man-made disasters too.  
Suben says that she can't put a price on the feeling that she gets from watching the lives of many mentally affected women settle to the normal life and watching them have a hope for their futures too.  
Hawo is one of the beneficiaries of Suben, while living in Somali, she got married to an 89-Year-old man, by the time Hawo was only 16. There is a Somaly saying:- "do you want to get old with your parents or make your own family soon?".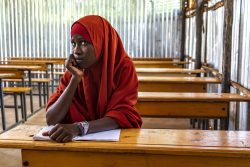 When her marriage was arranged, Hawo dropped out from school and had two children. After giving birth to both kids, her husband got sick and couldn't support his family anymore. Hawo couldn't support her family neither, so she fled to Ethiopia and become a refugee after losing her husband to death. Hawo had to get a support for her daily need and expense to her two kids, but since she has been mentally affected with the challenges that she faced throughout her marriage and life, she couldn't properly communicate with the local community and even go out from her cell  
That's when Suben met Hawo, thanks to JRS. Hawo started getting monthly support like food, hygiene material, clothing and a better shelter too. Now Hawo thanks Suben and JRS for the Psychosocial and daily household support that she got.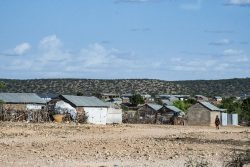 Thanks to the training and mentoring that she got from JRS, Hawo now runs her own small business, selling tomatoes, potatoes and other fruits to the local communities and the refugees too. She is becoming one of the successful businesswomen and well recognized by the local communities too. Her dream for the future is to become a Psychosocial support worker like Suben and help others in need.