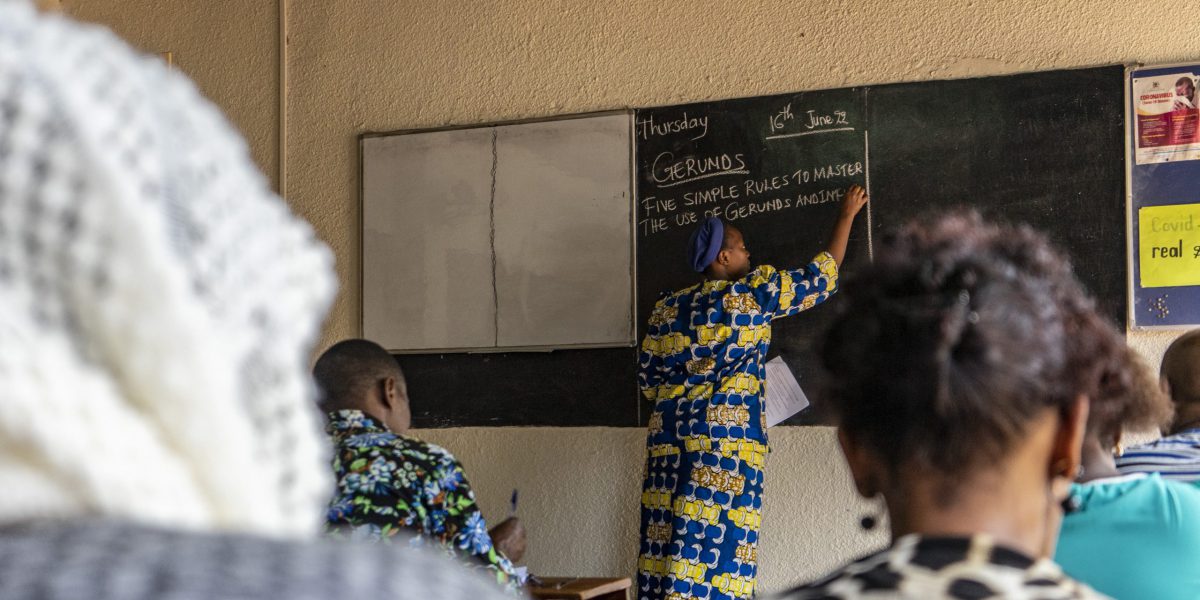 A lack of social cohesion between refugee and hosting communities can lead to tensions and breed negative feelings among locals toward refugees and asylum seekers. This is why JRS follows Uganda's policy of committing 30% of refugee interventions to host communities for a holistic approach. The JRS scholarship programme is no exception and commits part of the funding to supporting vulnerable Ugandan learners. Below is the story of one of the Ugandans who benefited from this approach and how it has impacted her life.   
Musamali Bakhita Tracy is a Ugandan girl living in Nsambya, a Kampala suburb. Kampala is a major refugee destination in Uganda and currently hosts almost 140,000 refugees and asylum seekers. Nsambya is in Makindye Division which has the biggest number of urban refugees and asylum seekers and is also where the JRS office is situated.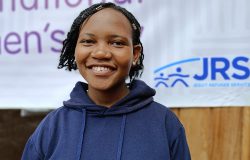 Tracy lives with her mother and an older sister. Her mother is single-handedly raising the two girls and is economically challenged. Despite her efforts and desire to give the girls a decent life, she struggles to make ends meet. Her main source of income is street food vending which does not give her enough money to run the home and pay her daughters' school fees.  
Tracy was identified for a scholarship to relieve her mother of the burden of having to pay for the two girls. This, according to her, has been life-changing since she had lost hope of continuing with her education especially because of her mother's economic status. In her own words, she had this to say: 
Getting the JRS scholarship has been one of the biggest milestones in my life. The scholarship came when I was in dire need of a miracle. I had performed well and emerged as the best student in my class, but my mom struggled to pay for the next term. JRS has given me hope for the future and has shown me the real meaning of women's empowerment.
Musamali Bakhita Tracy
Tracy encountered JRS when she started attending evening Mass with her mother in the Jesuit community. She met some of the staff of JRS and soon become comfortable sharing her struggles. She was referred to the Education department. The team conducted an assessment, took her up, and registered her on the school scholarship programme.  
Despite a relatively tough life, it has not all been gloomy for Tracy. Tracy was happy to share the most rewarding moments in her life. She reminisces about when she got an opportunity to sing during Pope Francis's visit to Uganda at the Kololo Ceremonial Grounds. She says it was such a good experience and privilege for her at just 13 to be in the same space with the Pope and appear on national Television.  
For the future, Tracy would like to pursue a course in Pharmacy and hopes that this career will help her earn a good income to give her family a better life and help other people in need. 
In 2022, JRS gave scholarships to a total of 380 students in primary and secondary schools in Kampala.