The Culture of Peace
21 September 2022
|

Dawn Dungy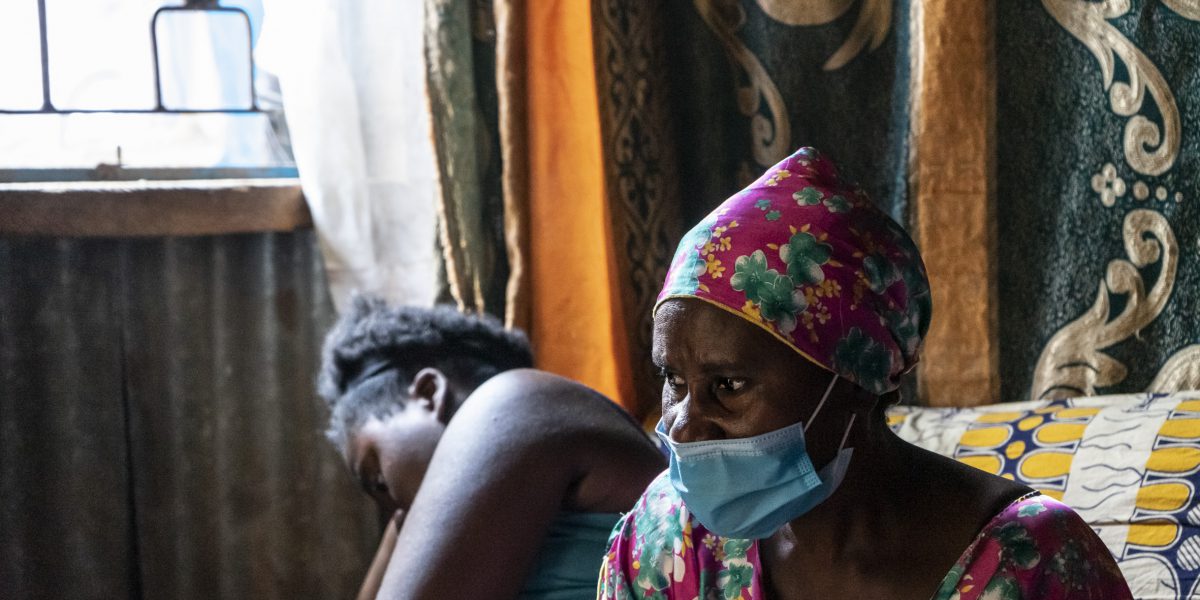 Peace releases a fragrance that crescendos in a melody, exudes peaceful but powerful music, equitable access to basic needs and restorative justice for all.
In this age of constant war, violence and other social injustice, The International Day of Peace, observed annually September 21", serves as a reminder of the need to foster peace principles within and among all nations and peoples.
Each one of us - individually and collectively - can be an artisan of peace.
Pope Francis
To borrow again from Pope Francis, "May we dedicate ourselves prayerfully and actively to banishing violence from our hearts, words, and deeds, and to becoming nonviolent people and to building nonviolent communities that care for our common home."
The power of peace manifests in equity, inclusion and social justice. Justice and peace can be achieved through:
reforming laws that limits women/girls and PWD (People with Disability) inequalities;
identifying and adopting equitable access to social and economic enjoyment;
fortifying alternative ways to resolve conflict – respect, reconciliation, and resilience to a peaceful resolution.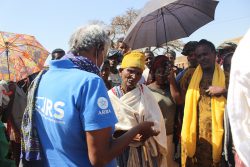 Ethiopia
Peace in Music
JRS amplifies pathways to peace throughout many platforms. In Ethiopia, peace is expressed through Music Therapy Classes. The optimism for peace in the Horn of Africa, Ethiopia and Eritrea was fulfilled by the peace agreement in 2000 reopening the border between the two countries previously thwarted by war over territory, economic, and political disputes. Although not seemingly out of the water, internal unsettlement was brewing in the northern state of Ethiopia, Tigray between Tigrayan regional forces and the Ethiopian government. Consequently, leaving youth and young adults and other vulnerable groups targets for economic, social abuse, and exploitation.
As they flee with their emotional fragility and uncertainty in tow, the unspoken therapeutic beat of the rising sun to the setting moon veneers the youth's fear and anxiety as they journey the 3 to 4-day trek from Eritrea to Ethiopia or Sudan to the different refugee camps. There they find JRS' Art and Music Therapy classes. The classes provide an upbeat to their downbeat challenges. It fosters pathways for the youth and young adults to cope with their traumas and experiences with meaningful resolve to strengthen their resilience.
Not knowing what their next steps may be in times of turmoil is frightening. But, for the unaccompanied youth and young adults escaping Eritrea, over time, peace consumes them through the music, which is a stark contrast to bombing, gunfire, hunger, and exploitation. Through the music, they discover a balance, which contributes to their healing and restored dignity.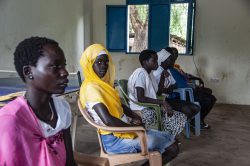 South Sudan
Peace in Education
South Sudan Education team denotes, "The link between Education and peace drives us to peace education which refers to the process of acquiring values, knowledge, attitudes, skills, and behaviors to live in harmony with oneself, with others, and the natural environment". There is no doubt, that Education is a significant contributor to peace. It creates knowledge, power, safety, security, and peace. And helps to 'build back better' by supporting the transformation of the political, security and the educational environment." Education leads to peace and is an essential part of the peace process.
Access the full article in here.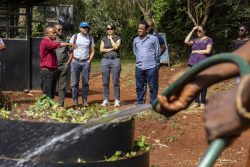 East Africa Region
Peace in Food Security
Food security measures can improve social cohesion, address core causes or drivers of conflict, and promote peace. Experience and research demonstrate that women are more likely to spend their money on food security, health care, and education, making critical contributions to post-conflict recovery. The recognition of crisis prevention and peacekeeping are shared responsibilities (according to the UN Charter) and involve action by several actors. In that sense, the 2030 Agenda also outlines new collaborative approaches that integrate humanitarian assistance and conflict prevention through resilience-building projects.
The impact of food security is to improve over the long term as an approach to promote, restore, and maintain peace in the world. Agriculture is the dominant sector supporting the livelihoods for most households in fragile and post-conflict countries.
According to resource persons at Rec Unit, combining efforts: this means restoring and supporting resilient livelihoods through reconciliation and conflict resolution programs to improve sustainable development, food security and nutrition. It should not be ignored that malnutrition often affects children and women the most, and when it occurs at a critical age, it can lead to permanent mental and physical disabilities. In that sense, conflicts have a lasting impact on human development across generations that can be alleviated through livelihood programs that can help prevent and anticipate future outbreaks of malnutrition and hunger.
Sustained investment in food security: to prevent conflict and achieve sustainable peace. For example, the implementation of livelihood projects in rural and urban contexts that boost agricultural production, local market activity and support for entrepreneurship (micro-enterprise initiatives) is a pathway and direct access to sustainable sources of food and income, ensuring effective systems of protection and social cohesion when there are opportunities for access to micro-credit for entrepreneurship, access to land tenure and access to natural resources, and employment opportunities for youth and women. All of the above are often effective forms of reconciliation and peace building and consolidation through common economic activities of shared interest and under the same umbrella of food vulnerability that can contribute to strengthening people-to-people ties.
The food/conflict nexus is getting some high-level attention in South Sudan, where food insecurity, conflict and displacement are all interlinked: a UN statement on this from earlier this year.
Alex de Waal, director and researcher of the World Peace Foundation state:
"The most 'recent leading cause' of famine is armed conflict. Subsequently predominant factors include active political repression and emerging from an armed conflict. These three statuses make up more than 75% of all famines."
And for advocacy (but leaning heavily toward 'justice' in the reconciliation framework): "There is enough law on the books to criminalize famine", and the fact it hasn't been "publically vilified" is a problem of misinformation and apathy. Alex de Waal calls for a commitment where "leaders will not let this occur, and the public will demand this of them."