The Pope visit South Sudan, a key date for hope
15 June 2022
|

Emmanuel Loboka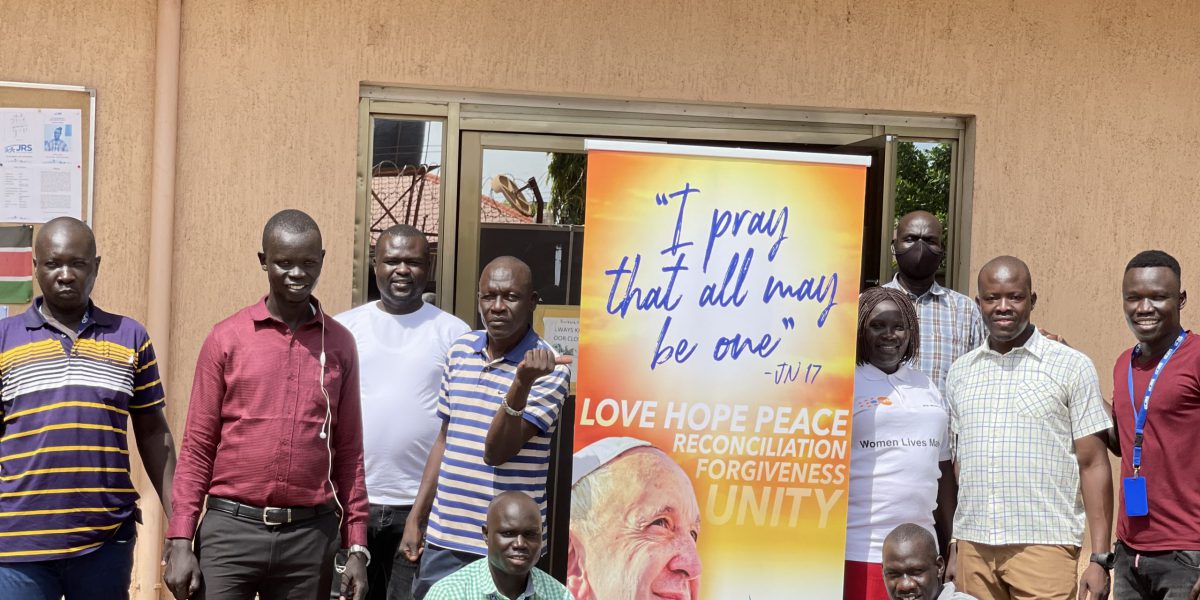 The visit of the Pope is believed to be important for us and the country, it is an opportunity to influence the decision makers in the country to work for peace
Peter Yor, host community member and translator at a church in Maban
For the history record, this is not the first time a Pope visits Sudan. Before the independence of South Sudan, in 1993 Pope John Paul II visited Sudan in February, on his last visit to the Nations of Africa; after visiting both Benin and Uganda. The purpose of the visit was to let his support to the Christians be seen at a time when Sudan had been ten years into a civil war.  
 South Sudanese are a religious society. The majority are Christians with different denominations, Muslims and traditional believes too. In April 2019, Pope Francis invited the South Sudanese leaders to Rome to a vacation for Easter. Now, the Pope is planning to visit DRC and South Sudan. The visit was organized for early July, but due to some medical complications the trip has been postponed for further notice.  
The visit is significantly important. It was initially scheduled only two days from the 11th anniversary of the independence of South Sudan, the 9 July 2011. For the fact that a civil war broke 15 December 2013 in South Sudan that claimed thousands of lives and left over 15 M displaced, there is much need prayers for South Sudan.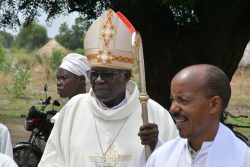 The religious leaders played a positive role in the process for the communities to have forgiveness, hope than peace among them. In March 2017, a mass national prayer was hold in Juba to pray for peace in South Sudan.  
At JRS, we managed to incorporate several pastoral /Ignatian activities among the staff, the refugees and the host community in Maban and Western Equatoria states. Together with the religious community we create a peaceful environment and promote social coexistence. We are also working with the Catholic Church and the Embassy of the Vatican City to prepare for the visit of the pope; we expect to have visitor and Jesuits in our JRS compound in Juba, working to gather with our staff to receive his holiness in Juba by July. 
The visit is important after what the country have gone throug... it's a new chance to restore faith and give hope to thousands of South Sudanese, refugees and IDPs in South Sudan
Refugee member of the local church in Maban camp
 Religion plays a significant role in peacebuilding, especially in time of war and displacement. 
Among the refugee community, the displaced people, may lose hope and faith because of what they have gone through. Promoting a peaceful coexistence and reconciliation, empowers families to restore that hope and faith by coming closer to God through prayers. 
The visit of the pope will complement and affect the implementation of the Peace Agreement: giving hope for the South Sudanese, restoring their faith, and giving them hope and power for forgiveness and reconciliation.  
From South Sudan, we are waiting with a much hope his visit, for people of South Sudan to be blessed again.