The story of a young woman at the Safe Haven in Kakuma
26 June 2022
|

Paula C Aguirregabiria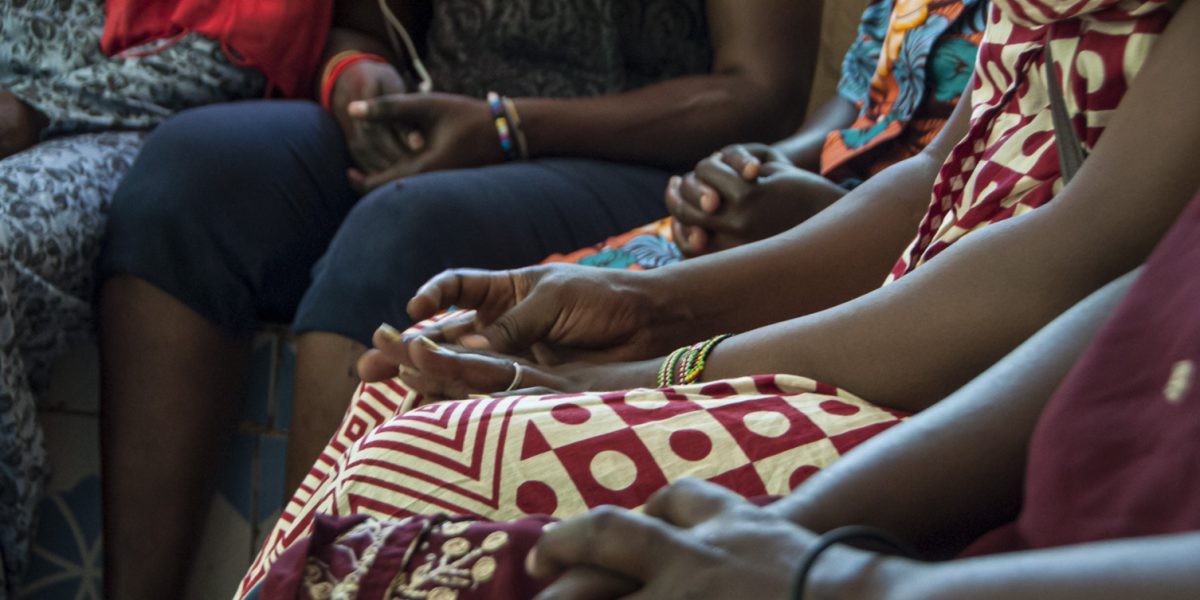 B.S. is a beneficiary of the Safe Haven, she is 24 years old and has 3 children aged 9, 4 and 2. She has seen her freedom jeopardized by her family and relatives because she wanted to use her freedom to choose her own husband. 
The  Safe Haven is one of JRS' safe shelters in Kakuma Refugee Camp, where women and children whose life has been put in risk can find a place where to be safe and protected.
BS left South Sudan in the early 2014, when she was 17 years old, as a result of the war that broke out. Her husband was killed so she fled with her baby and a group of South Sudanese who were crossing the frontier to Kenya. She was tight to the top of the car.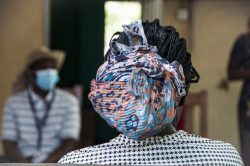 Her parents had died before the war. She was living with her uncle, who dropped her out of school as a young girl and got her married before she turned 15. 
While in Kakuma she managed to finish her high school. 
"I can't say I won't go back to South Sudan because of the war itself, but because I am wanted… The people who killed my first husband, these are not random people. I am a Nuer and the people who killed my husband are Dinka. However, the person who killed him took advantage of the situation, and killed him for his land. This people are after me, they said they want to kill us all, the wife and the children".

"But also I cannot go back to my family now. Once in Kakuma I married a Congolese man, who gave me my two last born. In our culture, when your husband dies, his brothers will inherit you as a wife. But since I came to Kenya I realized which were my rights. In Kenya there is a chance as a woman. I took advantage of that and decided not to be hurt again. 
I was forced to marry my first husband, and it was hard. Then God took him. And now I want it to be me the one who chooses.
But they [her family] don't want me to choose. They are in South Sudan, in the border. And if I go back, they will take my children because they considere I am still their wife.

I will not be back. I will keep running."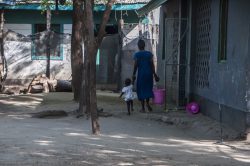 She came to the Shelter early 2021. What triggered her to enter was the family persecuting her. Among the community at the camp, there is her family and relatives. And after she married the Congolese man, who could not even pay the dawary for her, the family was trying to kill him and even captured and tortured her.
Once she escaped, she looked for shelter at one of the secured camps of UNHCR within Kakuma Camp. But even there she was attacked again. It was then when she was accepted at JRS Safe Haven, where the level of protection is higher and no-one can enter and attack her or her children.
When mentioning about the camps closure, tells us the following: "I am too stressed to think about that now… I leave it to God."
"I was born in a Refugee Camp myself. I don't want that life for my children. I want them to be able to study, to be able to have a future… And this in a camp cannot happen. I am tired of living in camps."
Her children are currently attending Sunshine School at the Safe Haven.
"I wish for my family and I to have a better life. We have talent, we have capacities… it is just that there are no the resources needed. I would wish to be a lawyer, to defend the rights of women. Maybe one day."
B.S. is a strong and admirable young woman, whose gaze still shines with hope, despite all the horrors she has gone through. And, as for now, staying at the Safe Haven with JRS, is offering her a period of time in which she can rest her mind and have peace, to learn some skills and think which will be her next step.