The Story of Mukamana, a mixed ethnicity Rwandese
26 June 2022
|

Paula C Aguirregabiria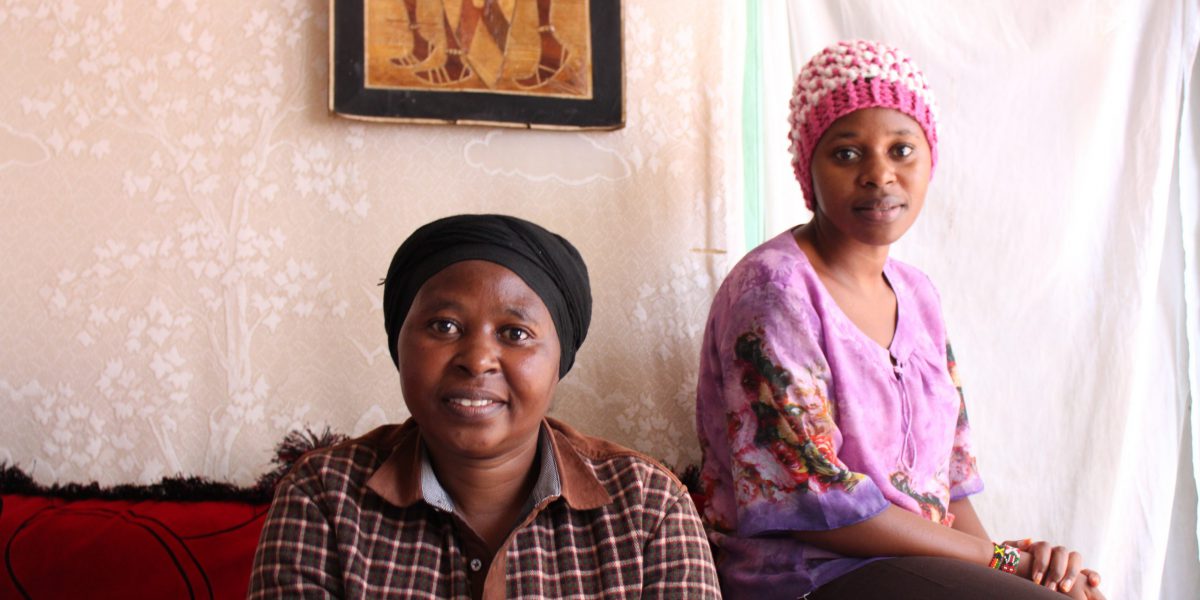 The Story of Mukamana, a mixed ethnicity Rwandese who flaw to Kenya with her family running away from violence and murder.
Mukamana fled Rwanda in the 1995, with her husband and their 5 children. They had to run the country by foot through the woods of Akagera National Park, profiting the darkness of nights.
After the most violent years of the genocide ceased, Mukamana and her family, of mixed ethnicity (nor Hutus nor Tutsis, but at the same time, both Hutus and Tutsis) were being chased by both parties and obliged to take a side. It was when his grandmother was killed as a consequence of this, that the family took the harsh decision to run away.
They first reached Muzungura Refugee Camp, in Tanzania. On the way, her youngest daughter got pneumonia. Soon after their arrival, the lack of proper medical treatment at the camps prompted her early death.
At the camp the family faced the same issues that prompted their flee when encountered Rwandese compatriots. They had to ran away… again.
They stablished themselves in another camp in Tanzania for few years. Still the grievances against Rwandan population and the stigma versus those blamed for the genocide obliged them to leave. By the early 2000 the family arrived in Nairobi, willing to avoid any other camp.
The family stablished for a week at the house of a Rwandese friend in Kabiria (Nairobi). Soon, they managed to get their own place and moved to Kawangware (Nairobi).
She was the first one to know about JRS in 2002 — already very well known among the urban refugee community. She started supplying cards to the shop and taught all her children her handcraft. Wycliff, one of her sons, stood out due to his abilities, eloquence and ingenuity, and soon started to produce and provide to the shop as well.
The Mikono Refugee Craft Shop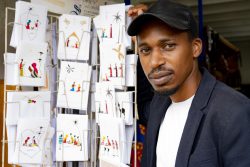 Mikono Refugee Craft Shop is a Kenya-based livelihoods project that began in 1993. Since then, refugees from all over the region have been offered space and resources to showcase and sell their hand-crafted products. The shop started at the JRS compound, where walk-ins could buy different items, from peanut butter, to wood-carvings, and patchwork items.
Mikono seeks to ensure the uniqueness of each product, works with the refugee artisans to meet quality standards, and to agree on designs that are loyal to their traditional techniques. Mikono joins the fight against fast fashion, by promoting sustainable consumption and production practices.
Every purchase at Mikono contributes to the livelihoods of over 350 people, of which 60% are women, and 30% are children.
Due to the COVID-19 pandemic Mikono had to close its doors in early 2020. However, this prompted the opening of its virtual window in July, available to customers in the US, Canada, and Europe. Thanks to the new international demand, Mikonos' artisans are growing exponentially in numbers and revenue.