What does it mean to JRS and SSD the visit of His Holiness?
03 February 2023
|

Noelle Fitzpatrick, JRS South Sudan Country Director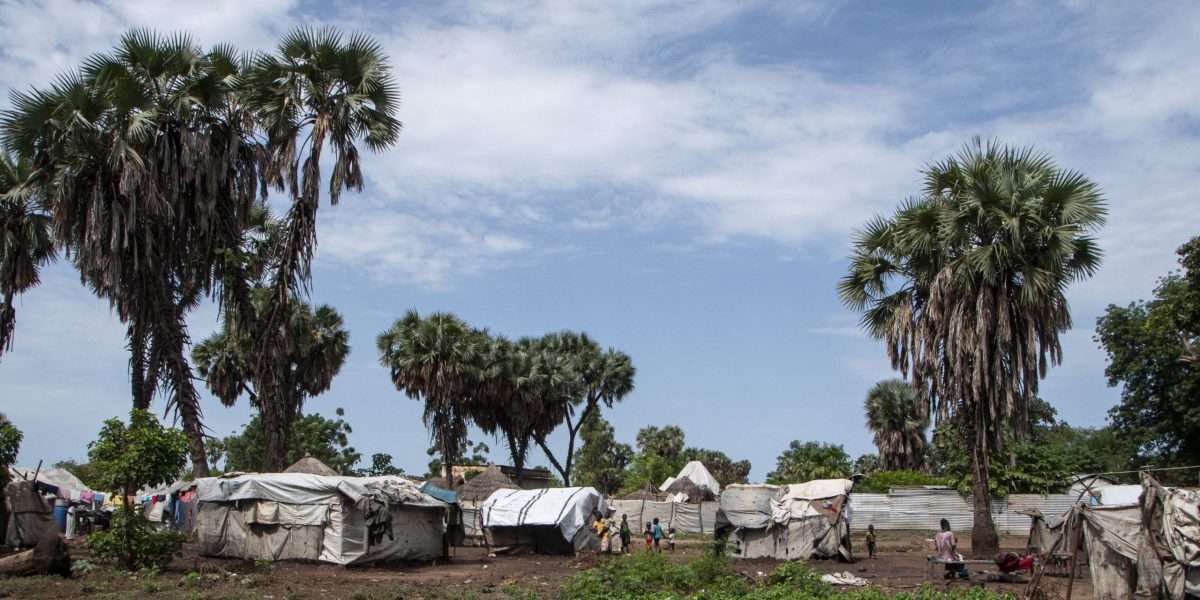 This visit is keenly anticipated by South Sudan. Whether Catholic, Christian, a person of faith or not, South Sudanese are welcoming it as an important gesture of respect, care and hope. This visit is the realization of the desire expressed by Pope Francis to visit South Sudan some time back. Despite many challenges and bumps on the road, it is now set to take place.  In South Sudan there is a great respect for the elderly, and people here also very much admire and respect the effort being made by Pope Francis to travel, even amidst medical challenges to dedicate this time and care to South Sudan.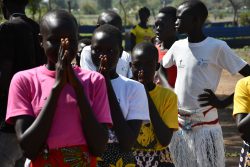 I arrived in South Sudan in April 2019 to find people talking about the retreat Pope Francis was hosting for political leaders in Rome. That retreat ended with Pope Francis kissing their feet in a humble plea to the political leaders to join hands in the cause of peace for South Sudan.  As we prepare for this coming weekend, I have heard people remembering this powerful gesture and appreciating the continued effort and care of Pope Francis and the other Church leaders travelling as part of this Ecumenical Pilgrimage to South Sudan.
The visit will help refocus international attention on this great country and the huge possibilities that exist, though overshadowed by huge and immediate humanitarian need.
Noelle Fitzpatrick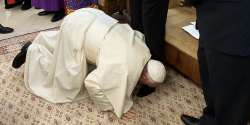 2022 was marked by an increase in outbreak of violence and related displacement in different parts of the country. Over 1 million people were again afflicted by the impact of flooding, including in Maban, Upper Nile an area in which JRS is operating.  It is anticipated that over 9m people will be in need of humanitarian assistance in South Sudan at some point during 2023. This is estimated to be roughly 74% of the total population. Many of the most vulnerable are amongst the estimated 4m people internally displaced.
Political challenges, and economic challenges linked to the global impact of COVID and the war in Ukraine means the resources available are insufficient to meet this need. UN and International Agencies alike are experiencing  a downturn in funding. Day by day people are pushing and trying to provide for their families, enable children to go to school, trying to survive.  The people of South Sudan need sources of hope and encouragement to continue to put one foot in front of the other.
The visit of Pope Francis, the Archbishop of Canterbury and the Moderator of the Church of Scotland next weekend is already one very important source of that hope and encouragement.
At the start of this week, Friday 3rd February was declared a public holiday in South Sudan.   As is customary, many people are expected to go to the airport on Friday to welcome the visitors who, will then meet with the President and First Vice Presidents, Civil Society Representatives and members of the Diplomatic Corps.   On Saturday morning Pope Francis will meet with the Catholic Bishops, priests and religious at St Therese' Cathedral in Kator to encourage and support them in their important leadership roles and responsibilities in South Sudan. Pope Francis will then have a private meeting with the Jesuits which I know everyone here is looking forward to.
On Saturday afternoon, the visiting delegation will meet with a representative group of displaced persons from all around South Sudan. JRS will have a representative group at that gathering before proceeding to participate in the Ecumenical Prayers bringing together people from different Christian traditions at John Garang Mausoleum.  Finally, there will be a Mass on Sunday morning which is expected to draw a huge crowd of people – many already in Juba, and others travelling by road, river, plane and on foot from other parts of the country to attend.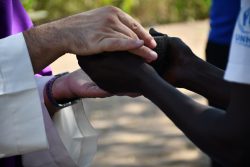 As a Jesuit and faith-based organization, the visit of Pope Francis means a lot to our team in JRS South Sudan. The visit of Pope Francis in particular as a Jesuit, helps them understand and appreciate better our connection to the wider world of JRS and the Jesuits. It helps them feel proud of the efforts that JRS is making in service to internally displaced and refugees in South Sudan and globally.
Important moments of encounter will happen over the weekend ahead, during the official gatherings and privately amongst the multitude of people who will be in Juba during those days.
With positive human encounter comes the beginning of change.
Noelle Fitzpatrick
We hope that the visit of Pope Francis and the other Church leaders will draw the attention of the international community back to South Sudan and to the great potential and needs of the world's newest State. We hope it can bring ever more courageous and generous leadership from Church and political leaders and all people of goodwill. We hope and pray that positive next steps on the path toward a lasting peace will be launched during this visit. That there will be a softening and reorientation of hearts and minds in service to the greater good of all.