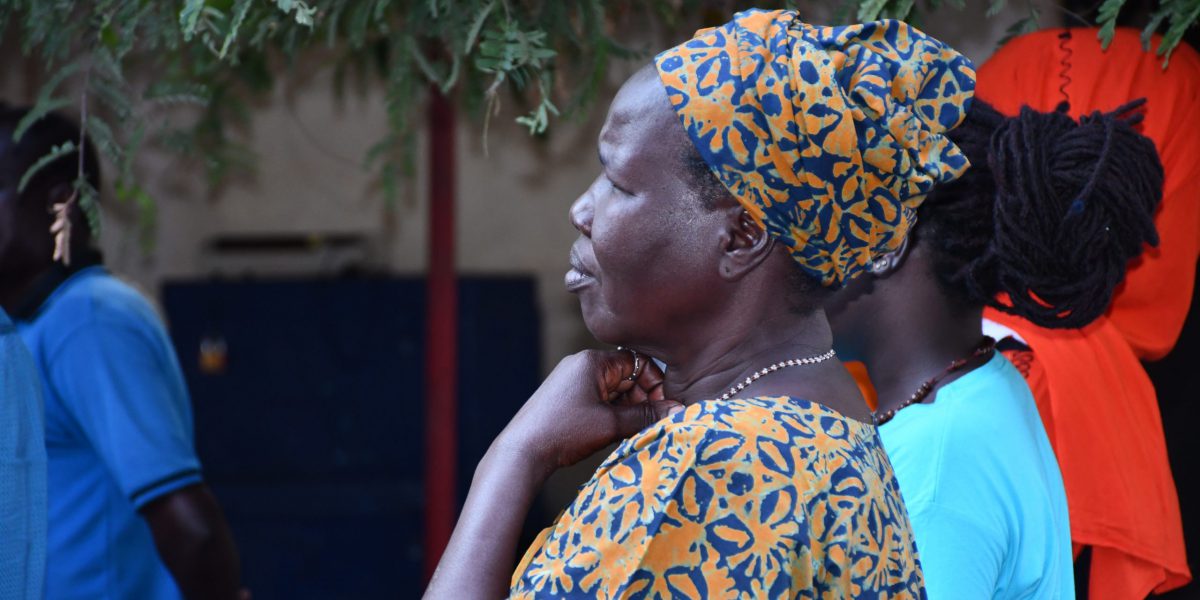 In recent years, communities have become more aware of the role of gender in South Sudan, especially the role of women and their participation in shaping societies.
In times of conflict, women and girls are often targeted and exposed to domestic violence, sexual harassment, and multiple forms of violence and discrimination. As a result, women are more vulnerable compared to their male counterparts.
In light of this, many humanitarian organizations in Maban, including the Jesuit Refugee Service (JRS), have focused on raising awareness of the role of gender in society and, in particular, empowering women when it comes to participating in shaping society. We have conducted trainings on Gender Mainstreaming for all JRS staff in all locations, i.e., Juba, Maban, and Yambio, to raise awareness on the role of gender among male and female staff in the communities we serve.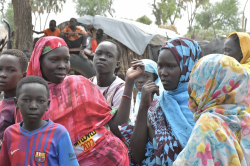 Women are our primary beneficiaries and collaborators. They positively participate in implementing our project to care for and accompany refugees. In Maban, women worked hand-in-hand with our team to respond to the floods that hit Maban for three months, causing supplies and roots to be cut off. They played an essential role in identifying vulnerable areas and helped distribute plastic sheeting, mosquito nets, and food to those most affected by the floods.
Women participate in most of the programs and enroll in our project. At the teacher training center, for example, the number of women and girls has increased, especially mothers. In addition, women play a crucial role in Mental Health and Psychosocial Support (MHPSS), and in Peacebuilding in working with communities and local people at the grassroots level. Because women and girls are directly affected by communal conflict and violence, their participation in dialog has a strong impact in peace processes.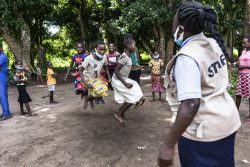 Because of their tangible contribution to the work of JRS and around the world, we wish all women a violence free life. During International Women's Day, and always.
To all refugee women and girls who cannot recover from the effects of conflict, JRS will continue to travel with you. We will continue strengthening you through our accompaniment, service, and advocacy.