A refugee woman in the Tigray conflict
06 January 2022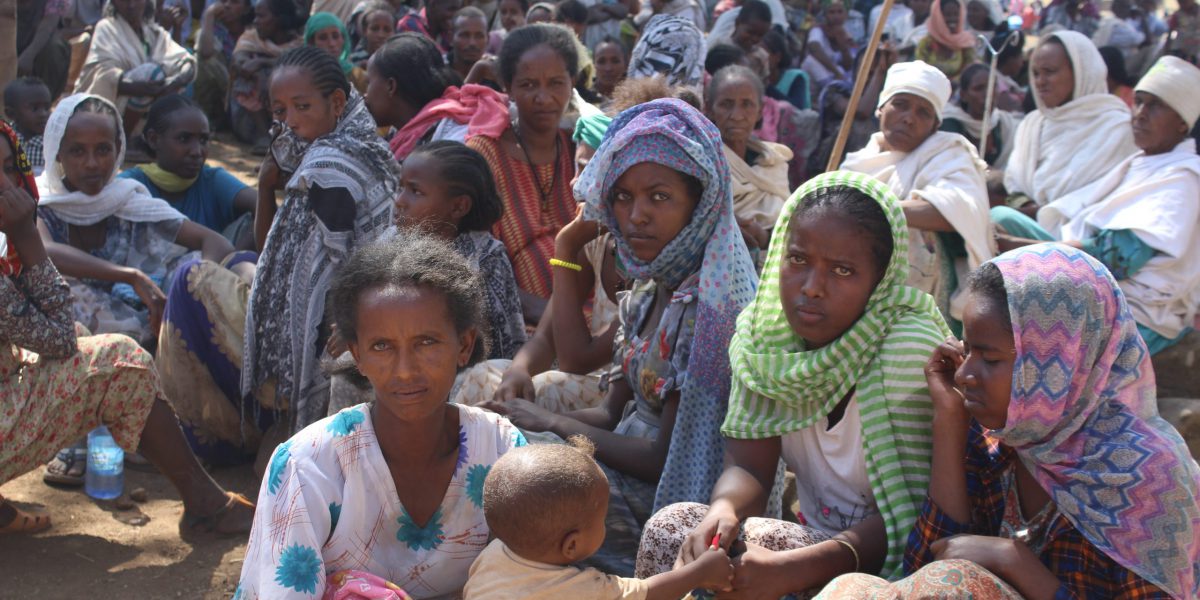 Mahlet Tesfom* is a 26yo Eritrean refugee. At a young age she was assigned to the military service in a very risky destination. Reason why she decided to run away and cross the frontier to Ethiopia. She wen to Hitstats Refugee Camp, in Tigray region, in 2014.
She got two children while in Tigray. After, she found her husband had a second family, leaving her alone with the children.
When the conflict started in Tigray, she was still in the camp.
One midnight a group of soldiers entered the camp shutting their guns towards the sky.
Immediately after the first shoots started, yelling, crying and lots of terrible noises started to come from different directions of the camp. The chaos continued till early in the morning.
While she was trembling with her children at a home alone, their neighbor came to her and quicken her to escape from the camp. The two women with the children run away on foot.
On her journey, while going to look for some water for the children, she was tricked and beaten by a uniformed man. He violently raped her while she was unconscious. Once she woke up again, she had been so severely damaged that she could not even walk.
Seeing her status, the neighbor took her and the children back to the camp, until she would be able to walk again and re-take the road to Addis.
After few weeks, she managed to arrive to the Ethiopian capital, where she could get further medical attention. This was early 2021.
As a consequence of the rape, she has been continuously bleeding and no treatment has been found until now. She is still pending to do her HVI test, afraid of what the results might say. This, still today.
Once in Addis, she knew about JRS RCC (Refugee Community Center). There, she's received Psychological First Aid, food items, and sanitary materials (including sanitary pads).
She is still a beneficiary at the MHPSS (mental health and psychosocial support) program in Addis, walking with her trying to overcome -as much as possible- the trauma resulting from the violence and the suffering.
She forwarded her gratitude to JRS, with tears, for the support that she received:
"I was suffocated for those all days because I couldn't get anyone whom I could trust and share my problem. Whenever I think of the situations that happened to me I fill ashamed of myself. But now I am so glad that I could pour out my experience to someone and I am so comforted with the compassion and the support that I received from JRS. Now, I have started to see a glimmer of hope."
Now, I have started to see a glimmer of hope.
* For protection issues, the real name of  this person has been modified and her image is not being published,