International Day for the Elimination of Violence against Women 2022
25 November 2022
|

Dee Dungy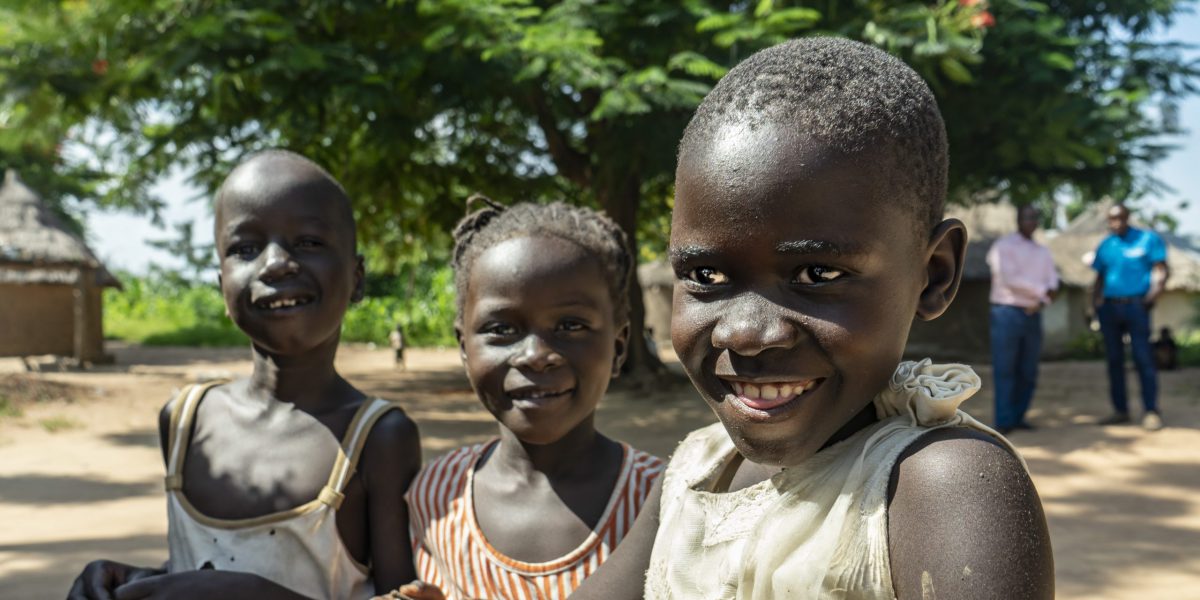 The 16 Days of Activism against Gender-Based Violence is an annual international campaign that kicks off on 25 November, the International Day for the Elimination of Violence against Women, and runs until 10 December, Human Rights Day.
A woman's right to live free from violence is upheld by international agreements such as the Convention on the Elimination of All Forms of Discrimination against Women and the 1993 UN Declaration on the Elimination of Violence against Women. The Beijing Declaration and Platform for Action, adopted at the UN in1995, is an agenda for women's empowerment. It aims at removing all the obstacles to women's active participation in all spheres of public and private life by ensuring women a full and equal share in economic, social, cultural, and political decision-making.
The World Health Organization (WHO) found that a massive 30% of women in the world experience physical and/or sexual violence from an intimate partner, with rates as high as 66% in central sub-Saharan Africa, 42% in western sub-Saharan Africa, and South Asia, and 35% in northern Africa and the Middle East. The rate of partner violence dwarfs the number of women who experience sexual assault from a stranger (7%).
Finding the most effective approach to engage with victims of domestic abuse is a big issue, especially in disadvantaged populations. While numerous attempts have been made to reduce the frequency and severity of domestic violence, the cost of IPV often exceeds spending on primary education and healthcare cost associated with this epidemic according to the WHO. Still, substantial work must be achieved. To break the cycles of abuse, women need crucial support systems and portals to programs that include preventive and concrete solutions.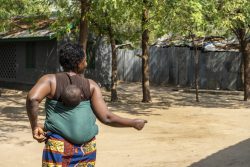 There is a tendency for women in abusive relationships to suffer and awaken to the fear that things are out of control and that what they hold dear could be lost.
As a result, they often withdraw to protect what they still have – security, stability, and economic security. It is partly why women may keep submitting to an abusive home situation. There is the fear that the abuse will get worse. If they lose the protection and support of their husband/partner, they are targets for economic and social abuse and exploitation. The fear can be crippling and they remain – enduring a cauldron of abuse and belittlement.
Access to mental health psychosocial services (MHPSS), Education, economic rights, and justice can help women and girls escape multiple forms of violence and poverty. Promoting MHPSS to minimize susceptibility and enhance coping skills is critical that supports survivors through the transitions of life. Institutions and organizations should develop specialized MHPSS to fulfill the various chronic conditions and trauma needs of women and girls arising out of SGBV, torture, human trafficking, and spoils of war, commissioned captives.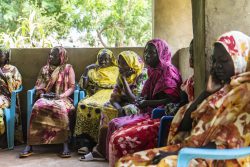 In addition, access to justice is hindered in a patriarchal society where women lack legal and economic rights. We must concurrently minimize violence against women by men by addressing gender norms, alcohol/drug consumption, and work-related stress and women being victims of violence by enhancing women's economic independence, education, reproductive freedom, and 
political authority. Thus, empowering women's access to these spheres help them recover self-esteem and their independent sense of identity.
A suggested portal to accelerate the disruption of the gender disparity gap, governments, institutions, and communities must consider the intersectionality of economic rights and lead in a strategic direction that promotes financial access and resources for women. Governments have a responsibility to make sure that everyone in society has access to the resources needed to take care of their basic and physical needs and participate in the dignity of work. Justice is not a matter of criminal law or political expression, but of economic opportunity. Social structures and relations that perpetuate the advantage of men should be mitigated allowing for free and equal access for all.
Equitable relationships within the community benefit whole of society, where women share in the social capital and take part in the global community of practice. Women's access to the labor market and enjoyment of it strengthen social welfare, which in turn creates new senses of protection through cooperation and community. Social welfare and cohesion are promoted by women participating in the dignity of work and sharing in the prosperity as principled equals. It is important to accord women with social services and financial resources, to meet their needs and the needs of others.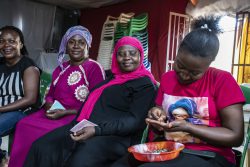 Comparatively, it is essential that society invests in new leaders, meaningful conversations, and relevant partnerships. Mentoring young men and women on human rights, social norms, and equitable rights to reduce violence against women as a strategy for peace and security and economic and social development. We must host new conversations about women's empowerment through media platforms that tap into young, mainstream voices. Also, use inclusive collaborative technologies to bring together traditionally opposing sides and encourage civil dialogue. All these strategies need to include young men/men so that they are part of the solution.
Listed below are ten ways anyone can advocate for girls and women:
(Courtesy of Theirry Kajeneza)
Pass better laws.Create laws and enforce existing laws that protect women from discrimination and violence, including rape, beatings, verbal abuse, mutilation, torture, "honor" killings, and trafficking and access to justice. And such participation continues to take place during the implementation and evaluation of laws and policies.
Educate girls.Highlight the value of girls' education and women's contributions to economic development.
Resolve conflicts peacefully.Promote resolution of disputes by including perspectives of women and girls.
Train women.Strengthen women's ability to earn money by providing skills training.
Stop child marriage. Sensitize the public to the violation of human rightsinherent in child marriages.
Encourage women to vote.Talk about the value of women's votes and encourage female candidates.
Raise awareness of poverty, especially of the poor conditions some rural women face.
Explain human rights. Tell people their responsibilitiesunder international and national human rights laws.
Digitalcan be a positive enabler or a dangerous tool. How to Fight Image-Based Sexual Assault – The Crime Report. Image-based sexual abuse (IBSA) is a form of technology-facilitated sexual violence. The term describes a pattern of behaviors involving the nonconsensual creation, distribution, or threats to distribute nude or sexual images.
Empower women/girls for shared prosperity as principled equal and social inclusion in meaningful climate decision-making and structural participation to advance sustainable economic justice. Empower Women for Climate-Resilient Societies (empowerforclimate.org)

The word victims of abuse and exploitation against women is an enabler, it keeps the tyranny of women static. The word survivors of abuse and exploitation move the needle in centering on them and not the experience. Instead of treating the symptoms let's examine the source – the root causes of this epidemic.

Power once made visibly can trigger the redistribution of power, and one begins to think of transformation in women and society bringing both to a stronger resolve.
Photo Credits: Paula Casado / JRS Eastern Africa