Reaching beyond the classroom: Food Distribution in Kampala
29 March 2023
|

Hildah Alojorwoth, Child Care Facilitator, JRS Kampala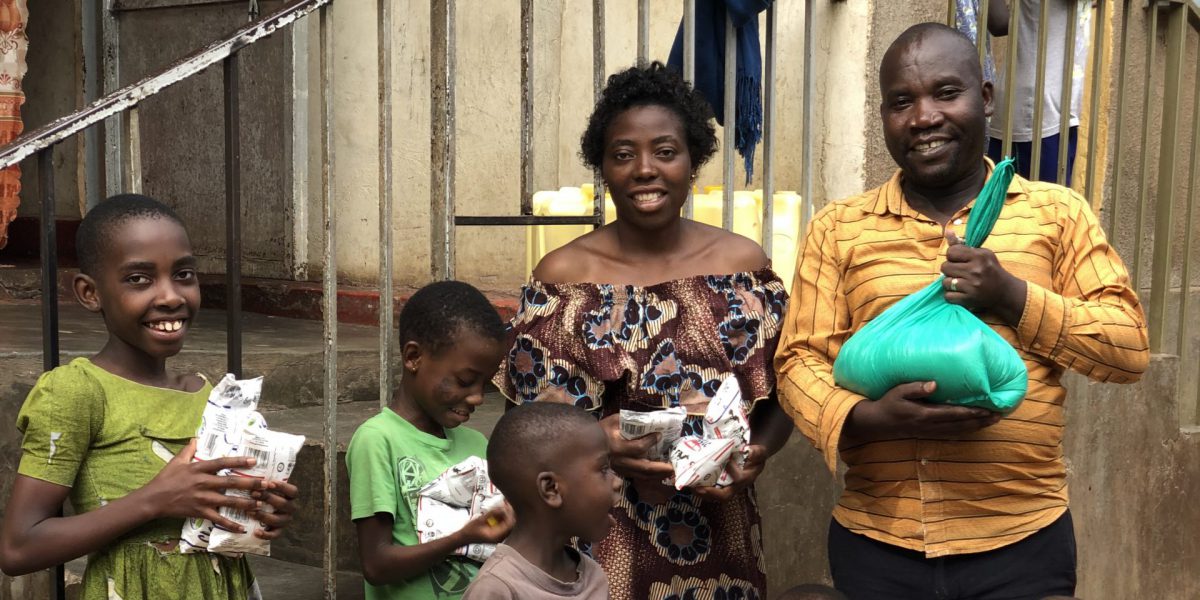 "I would like to thank JRS Kampala for making sure that our children are learning from home by providing learning materials for them. And thanks for food support you gave us we shall forever be grateful."

- BALIKE DAVID from DRC
JRS Kampala Child Care facilitators carried out face to face interviews with their learners to understand children's perspectives during the current Covid-19 restrictions introduced in response to the outbreak of the pandemic. Since 20th of March 2020 Kindergarten schools continue to remain closed as by Government directives. We asked parents of different nationalities — Congolese, Burundian, South Sudanese, Eritreans and host community — about the current situation and the challenges it has brought for their families, for the education of their children and their expectation for the future. The first challenge are financial difficulties. Parents lost their jobs due to Covid -19 restrictions.
Families have food insecurities, they are not able to afford enough food to support a healthy life
"Thank you so much JRS for your generosity, words cannot express our gratitude. Thank you so much for all you do for us, we appreciate everything!"

— NDERAGUKURA REVERIEN from Burundi.
Before the pandemic, children used to come to JRS to learn and we usually provide them a good breakfast i.e. porridge, milk and some snacks. Children used to rely on porridge and milk as a critical source of daily nutrition. So what will happen when that source is jeopardized because schools are forced to be closed due to Covid-19?
Thanks to JRS Uganda, who thought outside the box to feed these children and their family.
JRS gave them maize flour, milk and sugar. Children and their families were very grateful to JRS Uganda for thinking about them and supporting them during this difficult time. We did not just leave them alone, we are also making sure that the children continue learning from home by giving them weekly home school activities. And they are responding positively. And thanks to their parents who are helping us teachers and making sure that their children are learning from home.

"I sincerely thank JRS for the gracious donation of maize flour, milk and sugar. May God bless JRS."

- YUNANA PETER OJWOK from South Sudan.
I think meeting children, parents and guardians where they are more comfortable made a very big difference. In my own experience, visiting the children at their own house when they had been out of school for a year gave them more encouragement to learn from home knowing that they are not alone in this. JRS and their teachers are with them and doing follow up. The visit clearly had positive impact on our kindergarten children and their families.
Article by — Hildah Alojorwoth, Child Care Facilitator, JRS Kampala