The story of Sahidi
18 October 2022
|

Paula Casado Aguirregabiria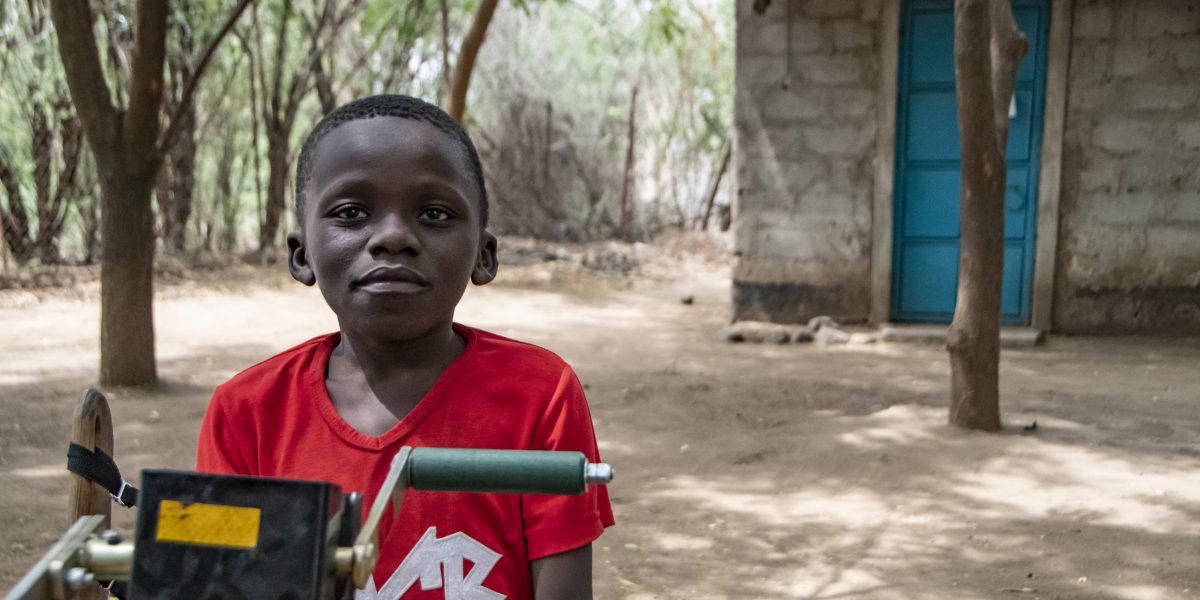 Abigadir and Adina are a Somali couple who ran away from insecurities and poverty to reach Kakuma Refugee Camp in early 2008. By that time, they were already parents to Haji, their first born.
In 2010, they had their second child: Sahidi. Sahidi was born with a bone malformation in the leg and in the back. The family took the child to an IRC hospital where he had been doing rehabilitation and treatments for the first years. One day, a member of the community explained them about JRS and the work we had been doing for children with special needs like Sahidi.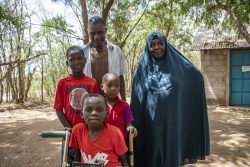 Sahidi was enrolled in a JRS education and had been receiving rehabilitation treatments with our JRS team now for many years, but his serious mobility issues were impeding him to attend school daily.
Few years ago on a distribution of JRS Sahidi got a wheelchair which was helping him to move, but it was starting to deteriorate. This last year, thanks to the donation of Partners for Care (OFC) Sahidi got a new wheelchair, as other 36 JRS benefeciaries with special needs, 20of whom were children.
Thanks to the new wheelchair (that the family calls gary, car in Kiswahili) he can again go back to school with less difficulties!!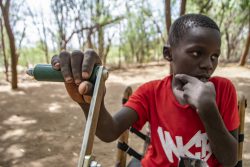 JRS has helped us a lot. Life is easier thanks to their help
Adina, Sahidi's mother
Sahidi's older brother accompanies him to JRS school every day, and he has been a big support in many ways to his younger brother.
What I like the most is playing with the ball with my brothers
Sahidi
However, life in the camp for people with mobility issues is not missing challenges. Despite the big support Sahidi receives from his family and the whole community, the infrastructures in the camp are poor and not always adapt for the mobility needs of children like Sahidi. Not to mention the moody paths and roads, uneven and floody. When the rainy season comes, the roads filled with water and mud impede Sahidi to leave his own house in many occasions.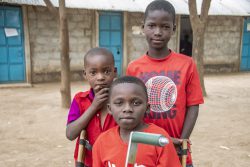 JRS has been accompanying children with special needs for many years, and has become a reference in Kakuma camp for the treatment and education of such children.
Thanks to the support of our donors, who make all this possible through JRS and its team.